October 2012: Ann and Ian accept the presentation from Debbie in appreciation for their 14 years work in running the Woodman Folk Club
May 2014 Photoshoot at the Woodman. Debby and Derry on stage with Miranda Sykes and Rex Preston
November 2014: Debby and Derry present a cheque to Paul Bartley for The Whitehouse Cancer Support
August 2105: Derry keeping cheerful in the rain at Moira Furnace Folk Festival
Shrewsbury 2009: Having won First Prize, a luxury holiday for two courtesy of radio Shropshire, Trevor & Kate seemed a little disappointed with their final destination.
Shrewsbury 2009: Reg, gasping for air at the open window, venomously cursed the Fireman for his late night experiment with Fagots, goats cheese & curry.
Shrewsbury 2009: The Man With No Name makes a brief appearance at Shrewsbury Folk Festival
Shrewsbury 2010: Tim explores his feminine side
Visit of Bob McBob the canny Scottish Poet, 2008
The relief on Peter's face was tangible. 12 hours he'd waited for the Fire Brigade to angle grind that stuck zipper!, 2008
Shrewsbury 2009: Cunningly disguised as an innocent group of tourists, the Woodman elite advanced guard lead the heroic insurgence into Shrewsbury Folk Festival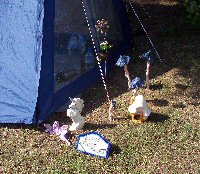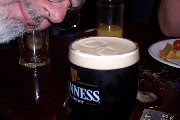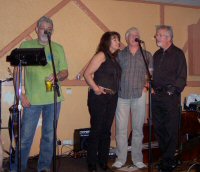 Bryn's Fairy Tales, 2006
The Woodman Shamrock, 2006
The Bar-Prop Quartet, 2007
The John Richards Gospel Quartet, 2008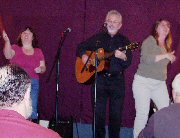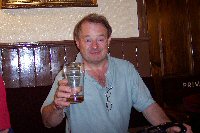 Learn the Chorus
- 4mb Movie File, 2005
Debbie & Busby, 2005
All the very best, Pete, 2006
Anyone seen my pidgeon?, 2006
Halloween, 2005
Lin & Blondie, 2005
zzzz zzzz zzzz, 2005
The Lighthouse Meets Woodman, 2005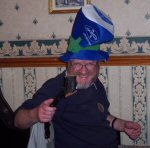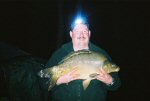 Eye, Eye 25/11/04
Pete and his trusty shillelagh, 18/3/05
Audience,8/4/05
Fish Fingers, April 04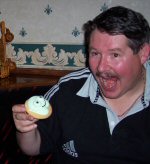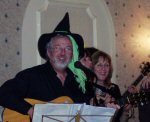 Paul & The Frog
24/09/04
Lynn & Trevor
12/11/04
Hello, Australia
12/11/04
Ready for Halloween
29/10/04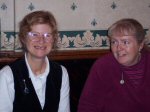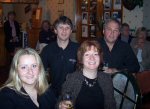 Alice playing the fiddle with sticks! 5/3/04
Debby McClatchy
& Yvonne
5/3/04
The Crag Band
16/4/04
Soldiering On ...
18/6/04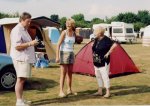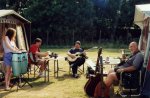 Burntwood Campsite 2003
Kate auditioning for NTP
Woman of Mystery
Nothing to Prove, Plenty to Drink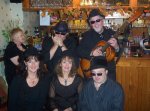 Rob & Rita at Crystal Folk
The Booze Bros - Woodman
Sunday Folk on Location at the bar
BICA - offstage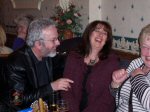 Ruth Modelling
Her New Dress
Hello, .. yes I'm at the Woodman ... ......
I'll call you back..
Have you heard the one about .....
Ken & Judy